SEVESSENCE
Management :
Helen Cser Lalitte
Jean-Charles Sommerard
Parisian Maison de Parfum.
100% natural and allergen-free perfumes for the cosmetic and food industries.
#smartfragrance #organic #allergenfree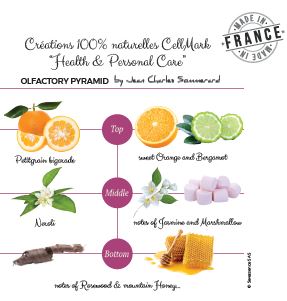 Natural perfumery uses natural raw materials to create its perfumes. These raw materials can be essential oils, absolutes, flower waters, plants, leaves, resins, or vegetable oils.
Natural perfumes tend to be less concentrated and have a more subtle fragrance.
Praised for their aromatherapeutic properties (often made from plants with recognized therapeutic properties), they are also appreciated for their respect for the environment, being made from organic raw materials, less harmful to the environment than synthetic perfumes.